PCPs drive quality improvement and best practice across the system by sharing data, undertaking integrated planning, action and evaluation, and workforce and resource development.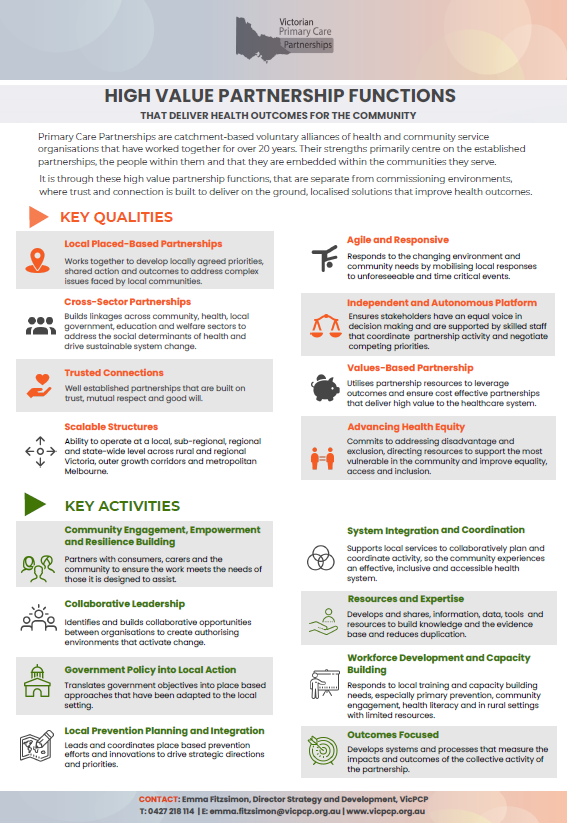 View the High Value Partnership Functions of Primary Care Partnerships infograhic Link
The resources below have been developed by PCPs in the areas of Prevention, Access and Equity, System Integration, Health Literacy and more.
Publications
Partnership Capability Framework: Creating Transformational Partnerships to Improve Community Health and Wellbeing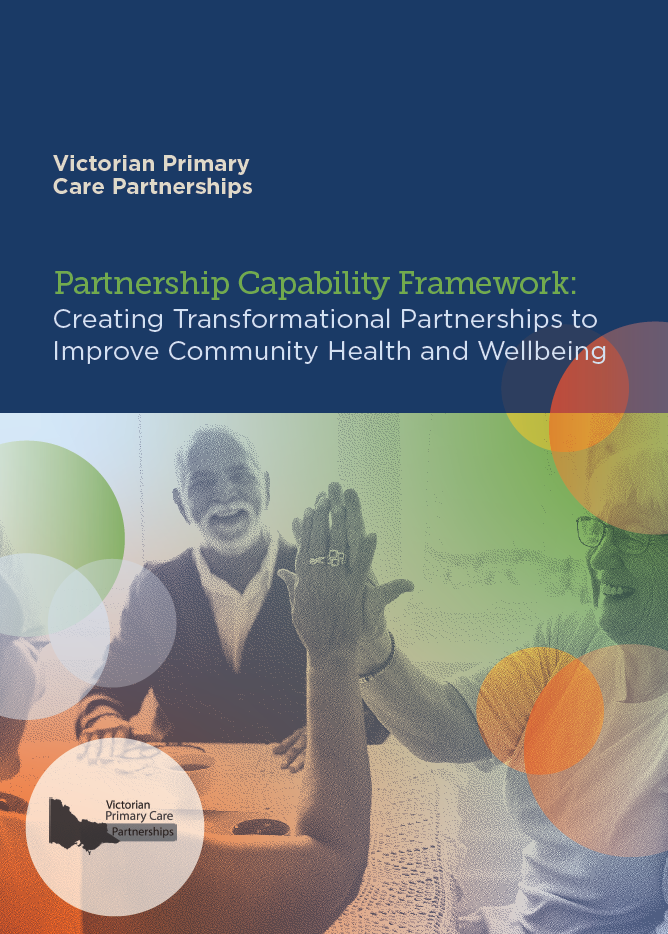 The Partnership Capability Framework has been developed collectively by Primary Care Partnerships (PCPs) across Victoria. It reflects the practice, experience, lessons and wisdom of PCP staff and partners designing, implementing and evaluating place-based initiatives across metropolitan and regional Victoria. The framework should be relevant for any individuals and organisations that are creating or supporting collaborative partnerships to improve community health and wellbeing outcomes.
Victorian Primary Care Partnerships Submission to the Royal Commission into Mental Health – July 2019
Contributing to Better Health and Wellbeing Outcomes for our Communities – examples from around Victoria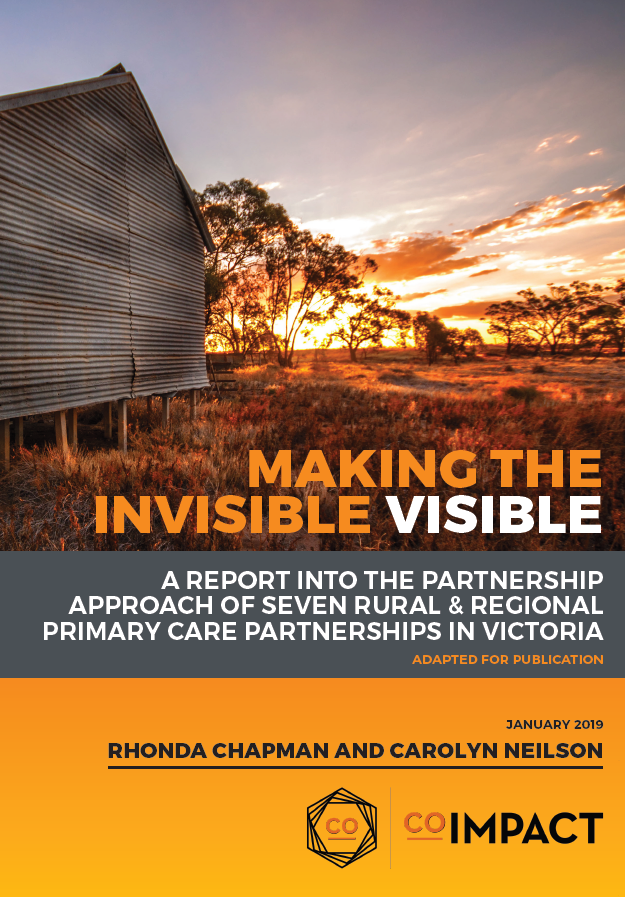 Seven rural PCPs commissioned an independent review (Making the Invisible Visible) to advocate rural PCP governance groups' vision of a future partnership model that is supportive of a place-based approach to deliver Victorian health priorities. The original audience of this review was DHHS to ensure the views of partner organisations inform decisions about the future of the PCP platform. Making the Invisible Visible has been adapted for publication and all commentary in relation to commissioning and funding bodies have been removed.
Resources
Prevention
Access & Equity
System Integration
Health Literacy
Community Participation
Partnerships
Other