---

The future of Victorian PCPs is uncertain when the current funding and service agreement expires in June 2021.
---
As catchment-based voluntary alliances of health and community support service providers, we have worked together for 20 years to maximise health and wellbeing outcomes, promote health equity and avoid unnecessary hospital presentations and admissions.
We understand our communities because we are members of them. That means we can respond directly to their needs.
Despite 20 successful years, the partnerships are under threat. In a changing health landscape, our work is sometimes misunderstood or assumed to be undertaken by other organisations. That's why we need your support!
PCPs connect more than 850 organisations across health, education, community service and local government with local communities.
PCPs share skills and harness resources to find solutions to local health and wellbeing challenges.
PCPs are often the key health infrastructure in rural communities where the number of services has significantly declined.
PCPs support the delivery of over 20 state government strategies, actively embedding government policy and reform in local communities through more than 150 distinct initiatives.
PCPs stand ready to continue delivering outcomes for Victorian communities.
We call on Minister Mikakos to commit to continuing Primary Care Partnerships' modest funding for the benefit of all Victorians.

---
Take action to #SecurePCPsFuture
Phone or visit your local member, or write to them by tailoring our suggested letter
Share our media releases and other resources with your members and local media
See an example of a response to commentary on discontinuation of PCPs by the Board Chair of HealthWest PCP here
Post and share content on Twitter, FaceBook, LinkedIn and other social media using the hashtag #SecurePCPsFuture, and ask your partners / community to do the same
Add the campaign banner to your website and email signature with a link to the campaign page
---
Media releases
Resources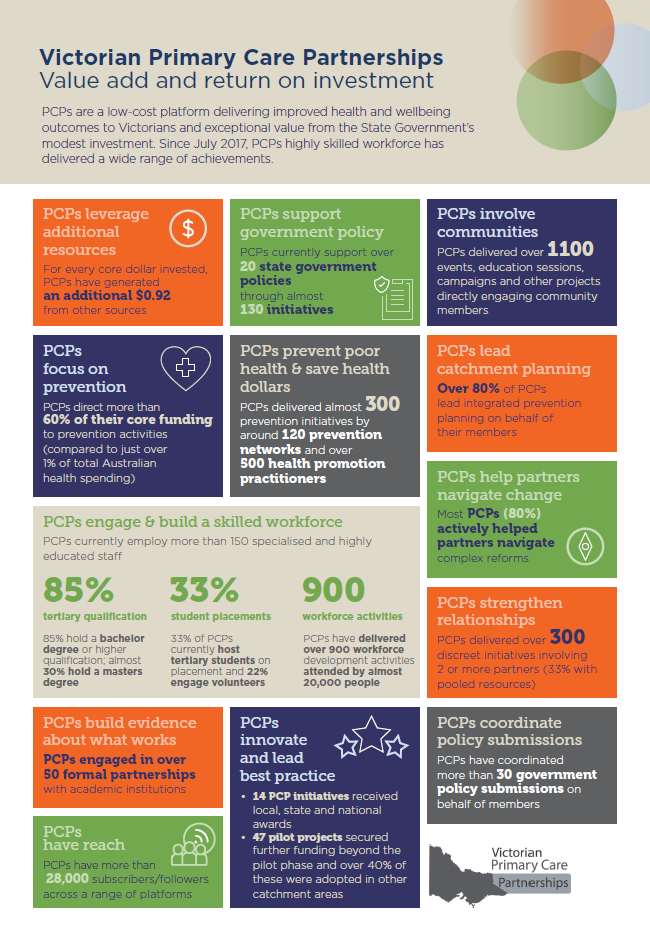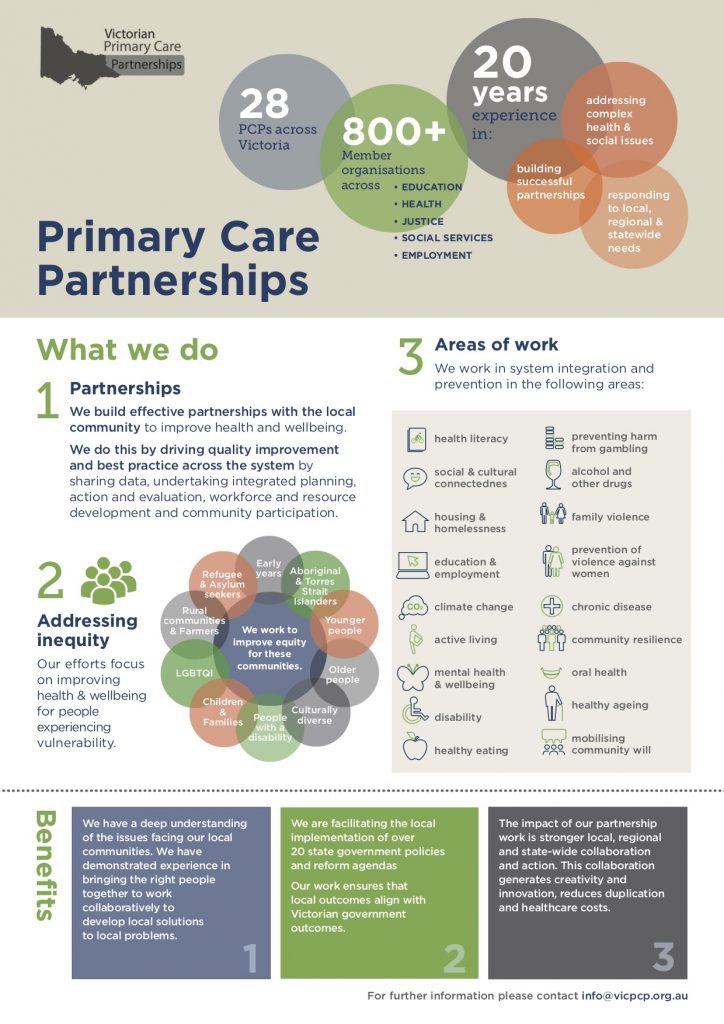 Primary Care Partnerships, who we are and what we do (December 2018): Infographic
#SecurePCPsFuture in the media
Other recent news…
---
Hansard